As most of us in the world are currently in some form of isolation or quarantine and we all have far too much time on our hands, I figured I would finally get around to posting some of the food fun that we've been having here at the Marvel house.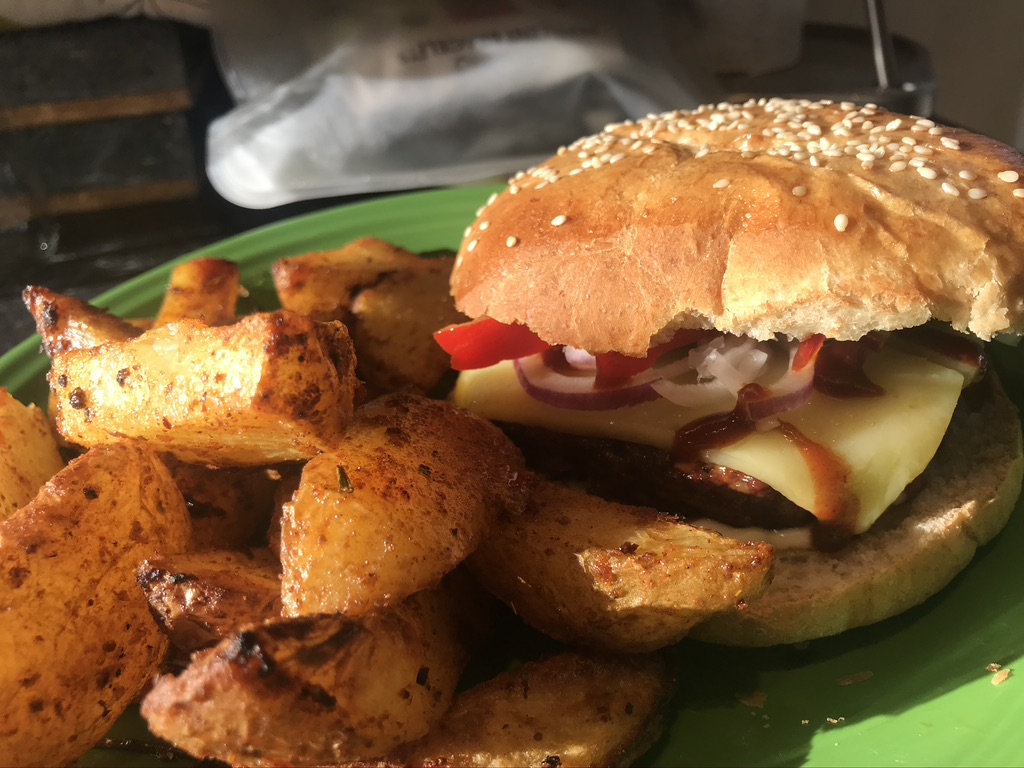 Sunny Weather Barbecue
With unseasonably warm and sunny weather we've been experiencing here on the Welsh borders, I decided that we should fire up the smoker and cook some burgers. Of course, in the current "self-isolating" phase of life, there is no such thing as just a "quick" pop out to the shop to grab some burgers or buns. This was going to require a bit of planning.
Meat
I've recently met Hal over at The Little Hill Farm through amateur radio. He wanted to borrow some radio gear and I wanted some meat, and he offers delivery. Hal provided me with high quality half-chuck/half-silverside quarter-pound burgers from his locally raised Hereford stock, pre-seasoned lightly and with no additives, along with some additional ground beef and lamb.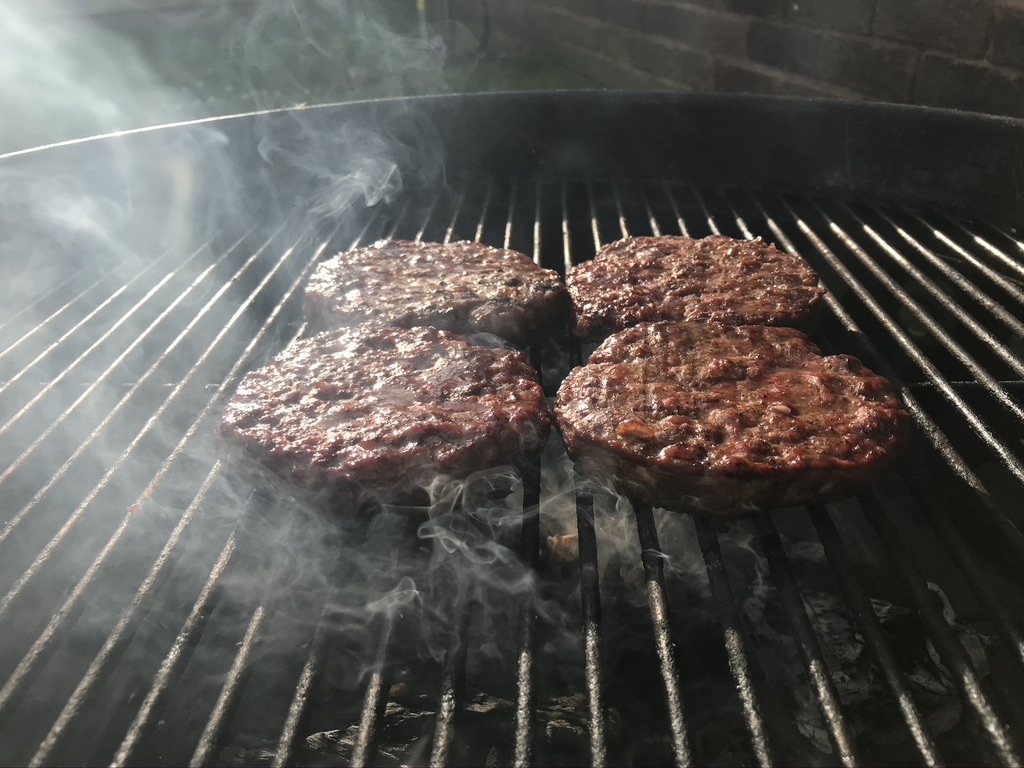 Buns
Bread availability has been hit-or-miss at the moment and with such nice burgers on the line, I couldn't take the chance of them not being in stock, so I decided to make my own. Flour, as well, has been hard to come by, but my wife, Emma, found some very nice wholemeal strong flour at the local organic shop. I did a bit of research, followed my gut from all my previous bread-making experience, and made up some wholemeal burger buns. I think they turned out alright.
Sides…
What's a burger without chips (fries, for all my American friends)? Better than chips are homemade wedges. We live in a part of the country that produces absolutely hands-down the best potatoes I have ever had, no questions asked. We buy them in a 20kg sack and they are fantastic, I don't know the variety, all I know is they are perfect when oiled, seasoned and baked for 30 minutes. Unfortunately, earlier in the week we had eaten up all the nice lettuce that we have delivered, but we did cut some nice fresh red onion, red pepper, cucumber, and carrots for sides and toppings.
Putting it all together
I heated up the smoker with restaurant grade charcoal, seared the outside of the burgers for about 4 minutes sealing them nicely and only flipping them once. Then took them off the heat, and added some damp hickory on the charcoal and closed all the vents on the smoker. I added some cheddar (I didn't have an really nice cheese, so sad) to the burgers and smoked them off heat for another 5 minutes whilst the cheese melted. Checked the burgers; just right with a slightly pink center. Inside, Emma was hard at work, finishing up the wedges, slicing buns, and cutting up the veg.
Result
I added a bit of mayo, barbecue sauce, red onion and red pepper to the burger and dug in. And lets just say, I haven't had a better burger in Britain and like all burgers, it down to the meat (maybe the buns, just a little bit).
In a time where we could complain that we can't go out and that things are bad, I was able to sit with a lovely pint of cider, a delicious burger and enjoy the company of my family. Truely, we ate like kings and it certainly lifted our moods and our spirits. Food is important, it joins us together around the table, and it is something to be thankful for.
A huge thanks to Hal for raising cattle and delivering meat right to the doorstep.