First setup your Icom IC-7300 as described here.
Find the COM Port for the Radio in Device Manager (that's in control panel):

Then in EasyPal, open the PTT Settings: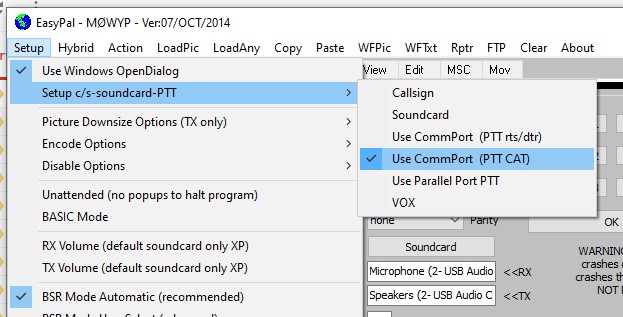 Set your settings to look like below, make sure to change the COM port to what your system is using. Also, make sure to Save the Profile.
To automatically enable DATA mode on the radio and then back to regular mode, set:
PTT ON String: FEFE94E01A060101FDFEFE94E01C0001FD
PTT OFF String: FEFE94E01C0000FDFEFE94E01A060000FD
For more information on the strings, review the full manual for the ICOM IC-7300 available here.